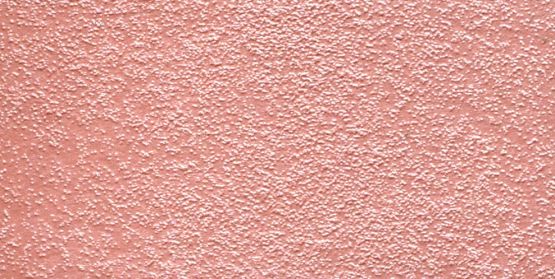 Sharazade - SHA 05A
SHA05A | a luxury gentle pink textured interior paint finish, Avko Interior's Sharazade from the Feature Wall Collection
Metallic Feature Wall Paint - Sharazade
Sharazade is a metallic paint designed for feature walls. Unique in character; this finish has a textured touchable surface which shimmers and shines due to its metallic pigments. Paint with its own personality where you can express your creative side during its application and enjoy its pliable striking surface with varied strokes and movements. What will emerge is a beautiful durable finish which is captivating in all interior environments.
Looking for an even more textured finish? Sharazade can be made even more textured and even more metallic right here before it's sent out to you! Simply select the 'plus' finish from the dropdown menu.
Please note the colours displayed on this website are as a guide only. Whilst every effort has been made to display the colours, as accurately as possible, we cannot guarantee that your monitor's display of these colours will accurately reflect the colour of the paint upon delivery, as colours may vary depending on your screen settings and resolution.
Avko Interior strongly recommends that paint is sampled to check colour accuracy in its intended environment. Please note colour may vary between batches. It is recommended you purchase sufficient paint for your job at any one time to maintain colour consistency throughout.
Please note, when ordering any of the Feature Wall products (Setteveli, Sharazade, Sharazade Lux, Madreperla and Madreperla Glitter) the colour of the paint in the tin may look significantly different to that of the colour you ordered. The true colour will be reflected upon application and after the paint has started to dry.
How to paint metallic feature wall paint
We've produced a helpful video tutorial that breaks down the process of how to paint a metallic feature wall paint in less than 3 minutes. Check out our YouTube tutorial, if you have any questions don't hesitate to reach out to our sales team who will be more than happy to help with your metallic feature wall paint job.
What is metallic feature wall paint good for?
Our metallic feature wall paints are a great alternative to wallpaper as their unique finish makes them stand out in a space and catch the eye of the beholder. They are also great for property owners wanting to create the venetian plaster effect as when dry, our metallic paints appear to give a very similar effect.
How much metallic feature wall paint do I need?
Wondering how much metallic feature wall paint to order? Not to worry, just use our simple online calculator, just select the product and enter the height and width of the wall you're painting and voilà.
Looking for some examples of finishing metallic feature walls?
Our customers have proudly adorned their homes with a metallic feature wall, check out a couple examples below to see what you can achieve with a lick of paint. You can also check out our Instagram for more feature wall inspiration!
The first example features Sharazade 33D with the 'plus' finish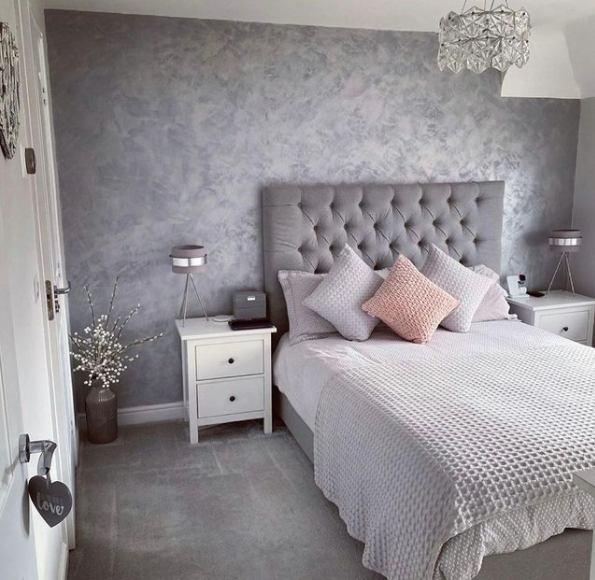 The second example showcases the classic Sharazade Silver in the regular textured finish