1. Prepare your walls for decorating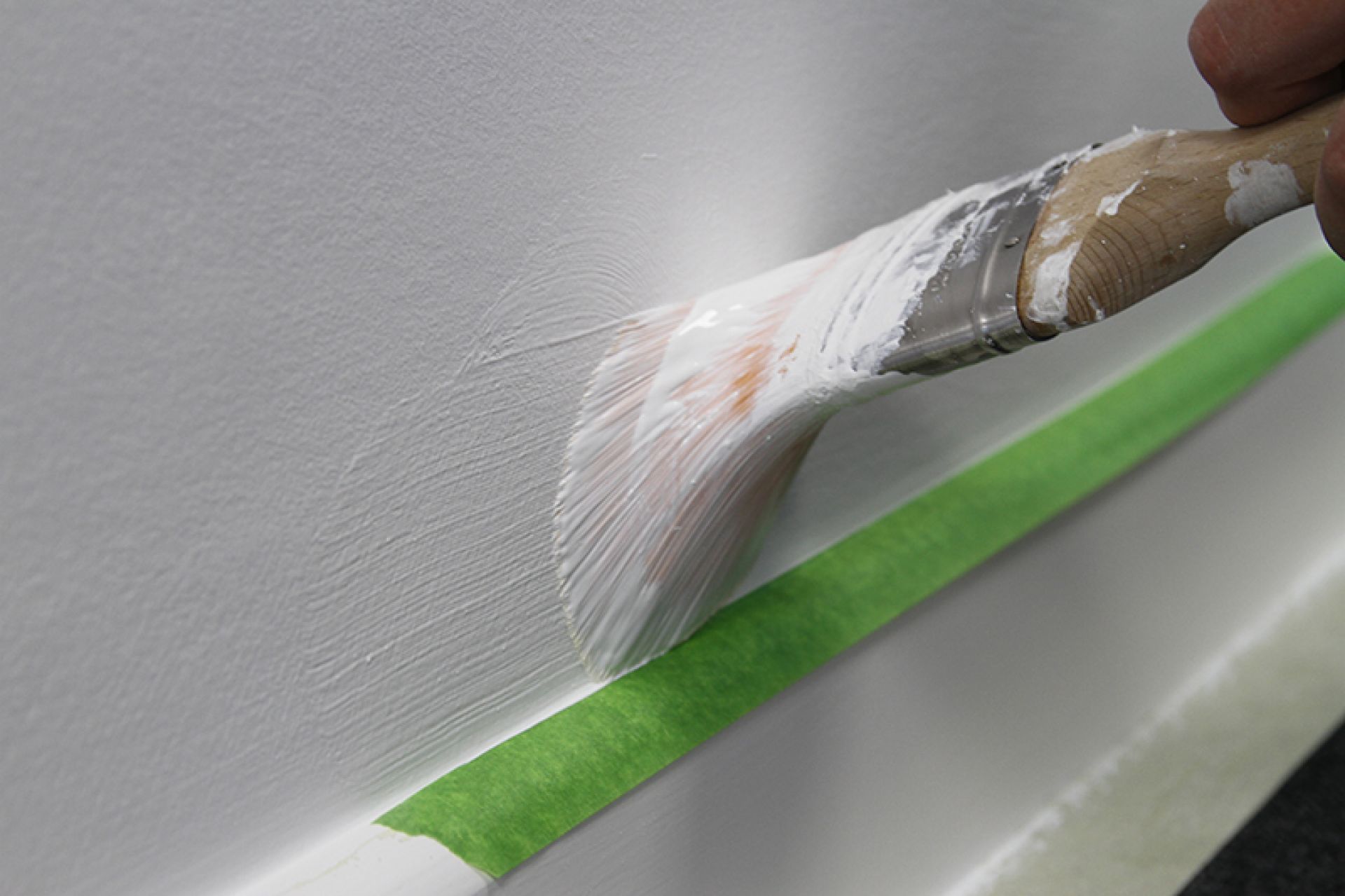 Walls should be clean, smooth and dry before applying any paint. It is essential you fill in any cracks and holes and repair any damaged plaster. Any small holes and cracks can be filled in with filler, whilst walls with big holes, large cracks or loose plaster would need to be re-plastered. Smooth the surface with a sander/sanding paper and if there is any wallpaper on the walls make sure this is removed before painting. It is also important to treat any mould or damp problems before decorating. A base coat should be applied to walls before applying your selected paint colour/s.
2. Buying the right amount of paint
There is nothing worse than running out of paint when you are in the middle of painting a room. To be able to calculate the amount of paint you will need for your project you will need to know the surface area of your room. It is important that you subtract the window and door areas from this surface area. Our paint calculator will help you work out the minimum amount of paint you will need for your project. Not only will you have enough paint for job but also you won't be left with unused paint. You will also save money by buying just the amount you need for your project.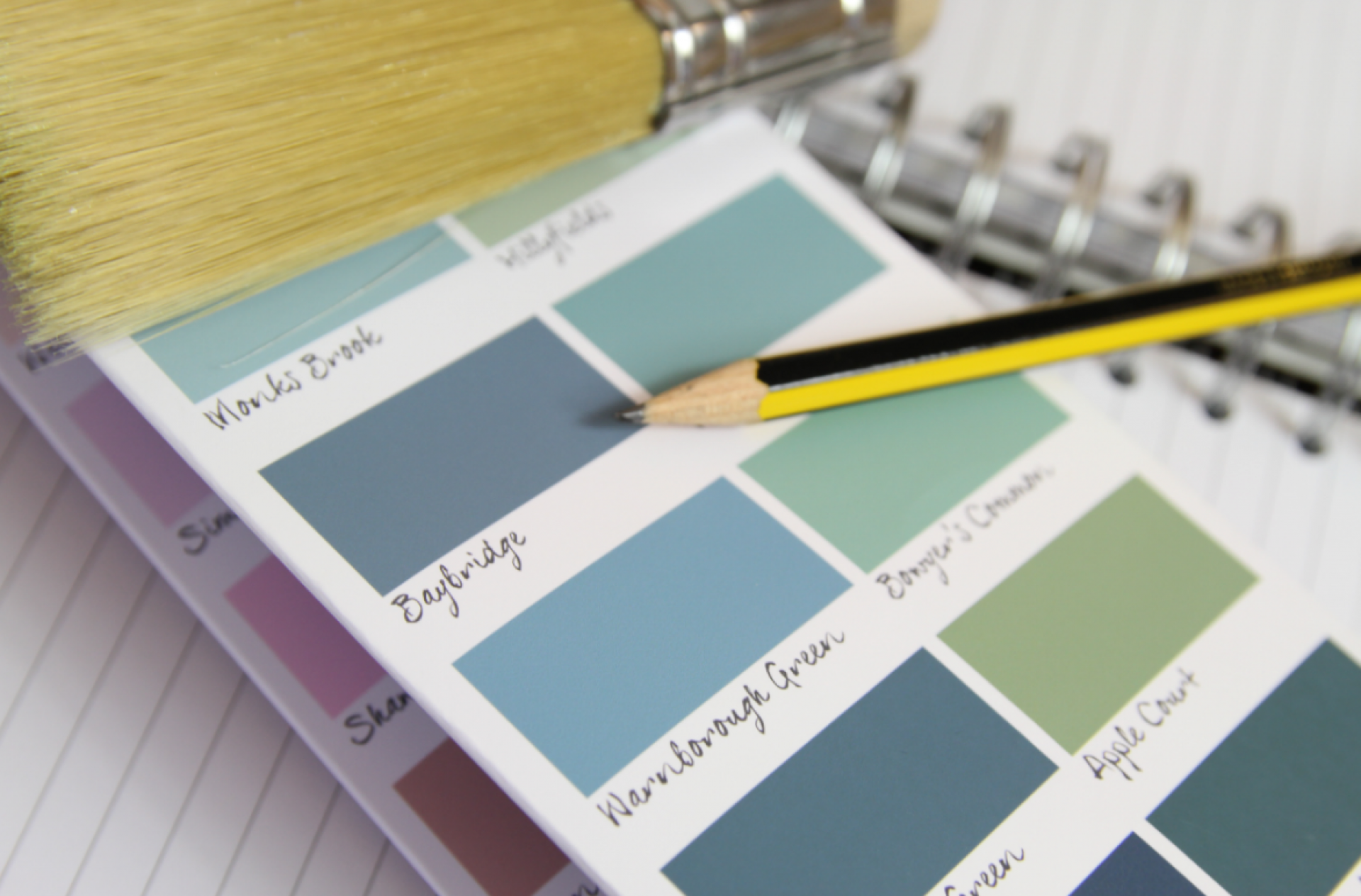 3. How many coats are needed?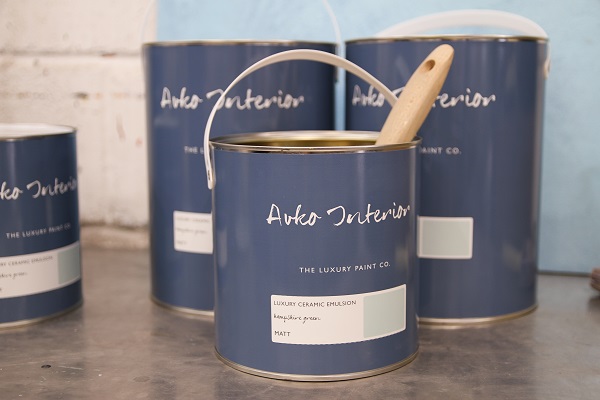 When painting walls you should only need either one or two coats of paint. One coat of paint won't usually hide the underlying colour/base coat on the wall. The amount of coats you apply usually depends on the finish of the paint and the colour you are applying.
4. Protect your floor and furniture
When decorating any room it is essential that you protect any carpet, wooden flooring and any furniture that is being left in the room whilst you are painting. Ideally, you should clear as much stuff as possible from the room, take down curtains or blinds and move furniture to the middle of the room and cover with dust sheets. Wooden floor and carpets should also be covered with dust sheets. It is also essential to remove any dust from window sills, skirting boards and door & window frames with a dampened cloth. We also recommend using low tack tape to tape off fixtures & areas, such as skirting boards and wall shelves. It is also ideal to use plastic overshoes and mats when leaving the room so particles and dirt aren't transferred to other rooms.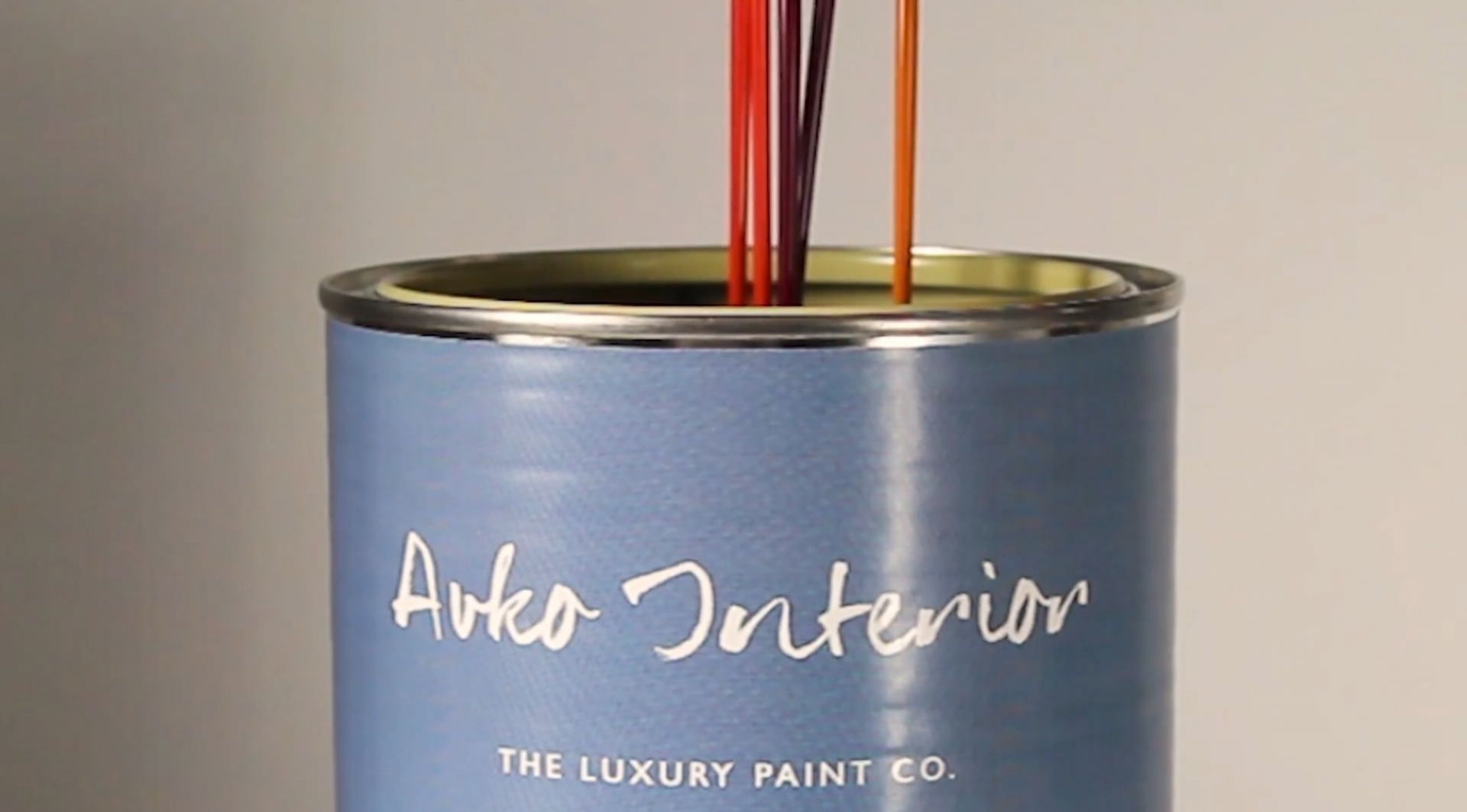 5. How to use painting tools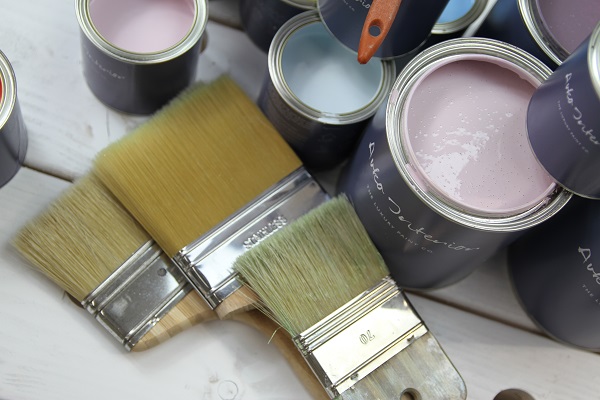 Brush- You should grip small brushes as you would a pencil whereas large wall brushes should be held with your entire hand. Never dip your brush more than a 1/3rd of the length of the bristles into the paint.
Roller- Using a paint roller is a bit more straightforward than a brush and using it is a quickly acquired skill. When using a roller, you should stand with both feet on the floor flat and slightly apart and roll it across the wall, ideally in a zig zag pattern. When you need to paint at a height you can attach a handle extension to reach these places.
When painting a room, make sure you keep the room well ventilated and make sure you never smoke while painting or standing close to a freshly painted area. Make sure you always use the correct tools for the job you are carrying out. When using ladders or scaffolding to paint out of reach areas, make sure you erect according to the manufacturer's instructions. You should also use the ladder/scaffolding in the correct way so accidents are not caused. It is essential that you use protective equipment when decorating. Gloves should be worn to protect the skin, goggles should be used for eye protection and anti-dust masks need to be worn to prevent excessive inhalation of dust and paint fumes.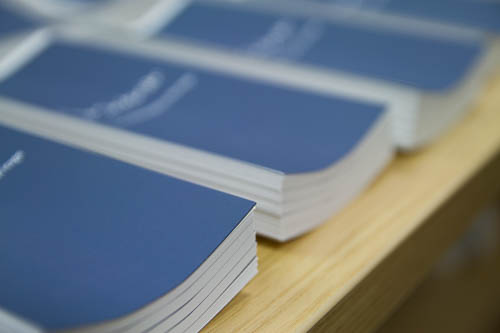 7. How to paint your wall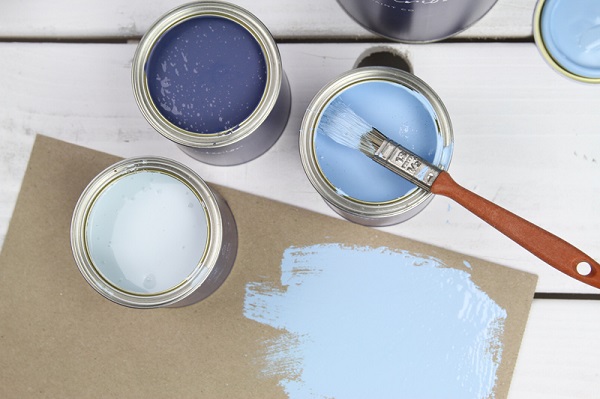 When painting a room you should start with the ceilings and walls and then finish with doors, doors frames, radiators and skirting. Ideally, you should turn off all electric and loosen any sockets and switches before applying masking tape to the edges to keep them clean from paint.
Painting with a brush
Remove any loose dust and loose bristles from your brush
Wash in warm soapy water before painting. It is recommended you soak for 3-5 minutes before commencing painting
Once dry, you can start painting. Hold the brush like a pencil, using long, steady strokes.
Dip the brush about halfway into the paint and remove the excess.
Always paint with the tip of the brush, not with the sides. Brush the paint on to a dry area and then work into the wet area to allow overlap to blend.
Painting with a roller
Pour some of the paint you are going to use into a paint tray so it is about a third full
Dip the roller into the paint and roll it firmly up and down the ribbed section of the tray
Do not overload the roller with paint, there should just be an even thin coating on the roller
Apply the paint evenly and always work from a 'wet' edge. These edges should be blended in to avoid a ridge of paint being left
As rollers cannot get into corners or behind pipes/fittings etc. you will need a small brush also to paint these areas
If you are painting ceilings, attach a long handle extension to the paint roller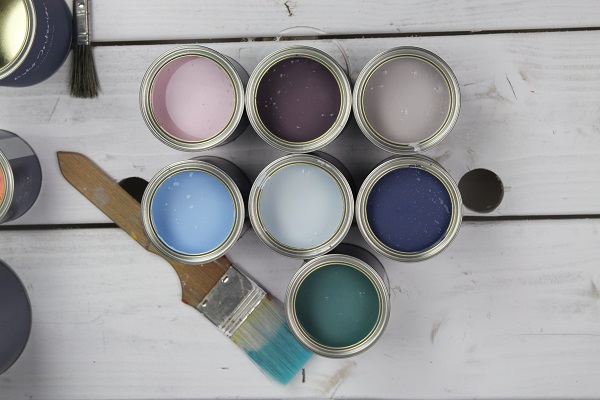 8. Cleaning and looking after your brushes & rollers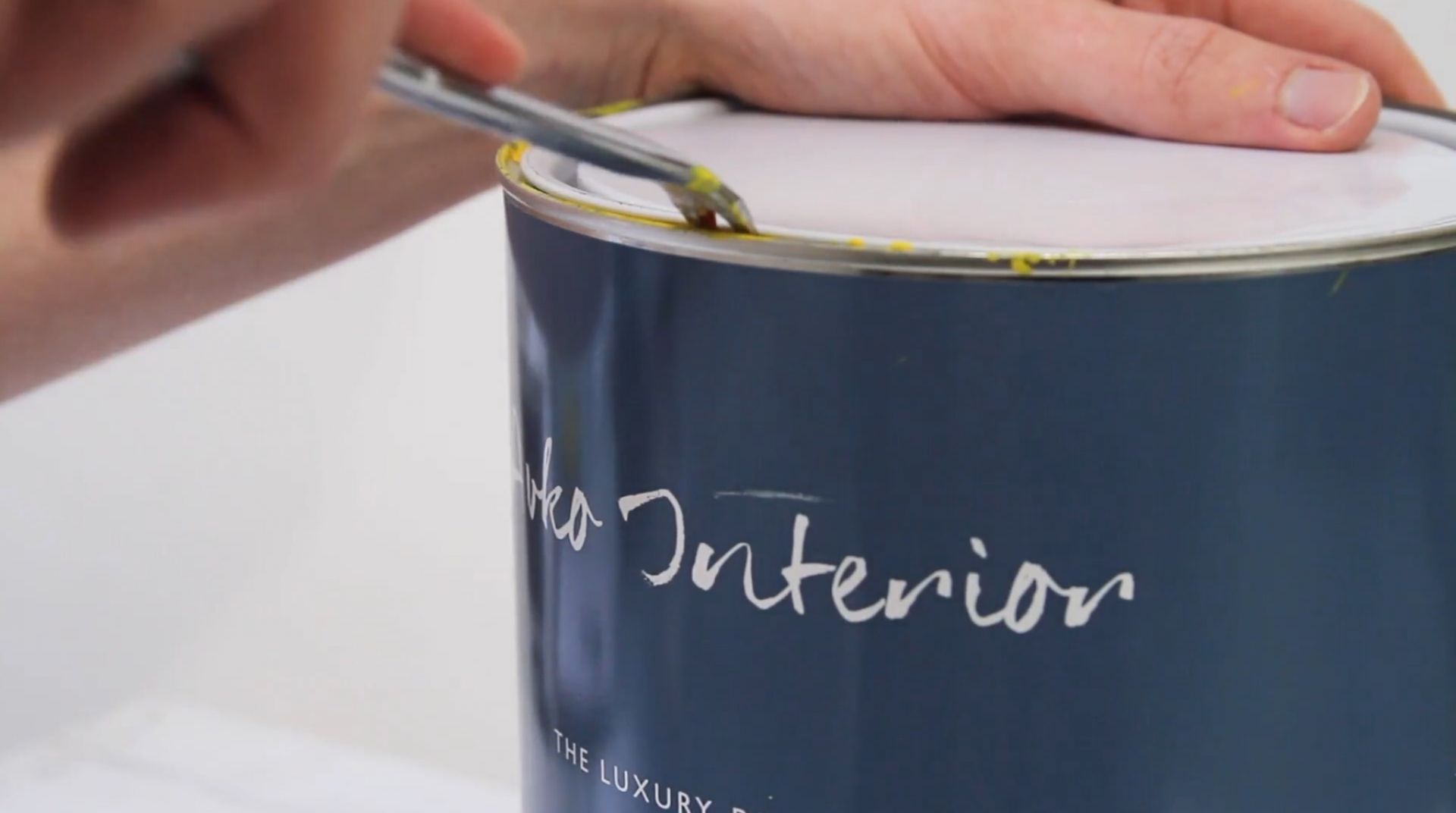 When you have finished using your brushes you should ideally wash them. Water-based or non-oil-based (emulsion) can be removed with warm soapy water. Oil-based (gloss) should be cleaned with white spirit as soapy water will not remove it. If you are using your brushes again the following day you can stop brushes from drying out by wrapping them in cling film. Once cleaned, rinse the brush or roller until the water runs clear and then you can dry with a kitchen towel or clean, old cloth. Once they are dry you can put them away, remembering to store brushes vertically, with the bristles pointing upward, to avoid damaging the brush. Any roller heads should be placed in plastic bags to keep them clean.
9. Make the most of leftover paint
If you do end up with leftover paint you can store it for future use but you must remember to keep tins away from direct sunlight and in a frost-free environment. If you no longer require the paint you could pass it on to family, friends or neighbours. Community repaint projects, such as Community RePaint is also great options for donating leftover paint to someone who may need it in your local community. If you would like to donate some paint, simply visit
www.communityrepaint.org.uk

to find your nearest Paint Donation Facility.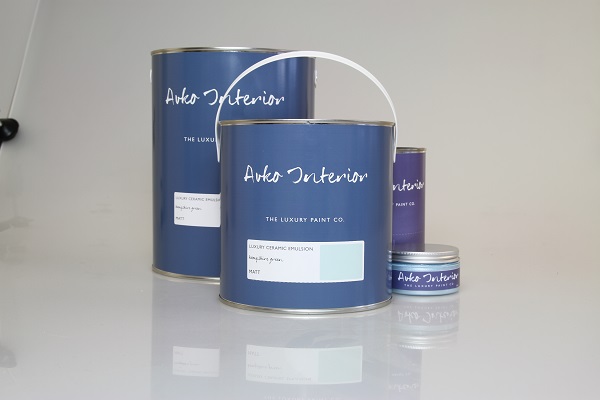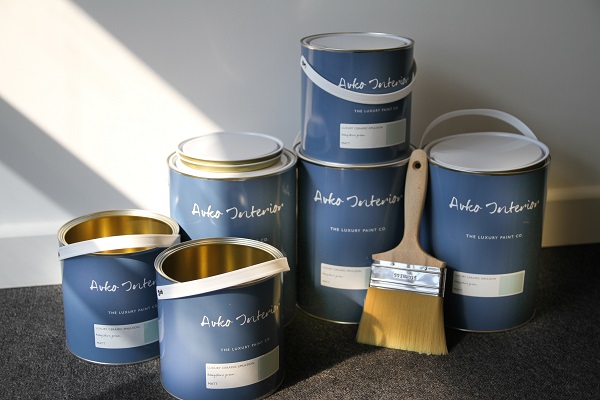 Paint Blistering
Blistering is when the paint develops bubbles, where the paint lifts from the underlying surface. This is likely caused by:
moisture entering the interior via the exterior walls
using oil-based or alkyd paint over a damp surface
exposure of latex paint film to high humidity not long after drying (risk can increase if surface wasn't prepared according to guidelines)
Blisters can be removed by scraping and sanding the affected area and then repainting with interior paint, if the blisters do not go down all the way to the substrate. If they do, repair loose caulking, scrape and sand the surface, ensuring that you prime before repainting.
Cracking, Flaking and Peeling Paint
This is the splitting of dry paint. Cracking, flaking and peeling can be recognised by a single 'hairline' crack in the early stages but will in time develop into larger cracks before beginning to peel. This is likely caused by:
using a lower quality product
the layer of paint being applied too thin
the surface not being prepared in accordance to guidelines
excessive moisture entering the interior space
The problem can be easily solved if caught early. Using a scraper or wire brush, remove the flaking paint before sanding. Sand and simply prime the surface and repaint.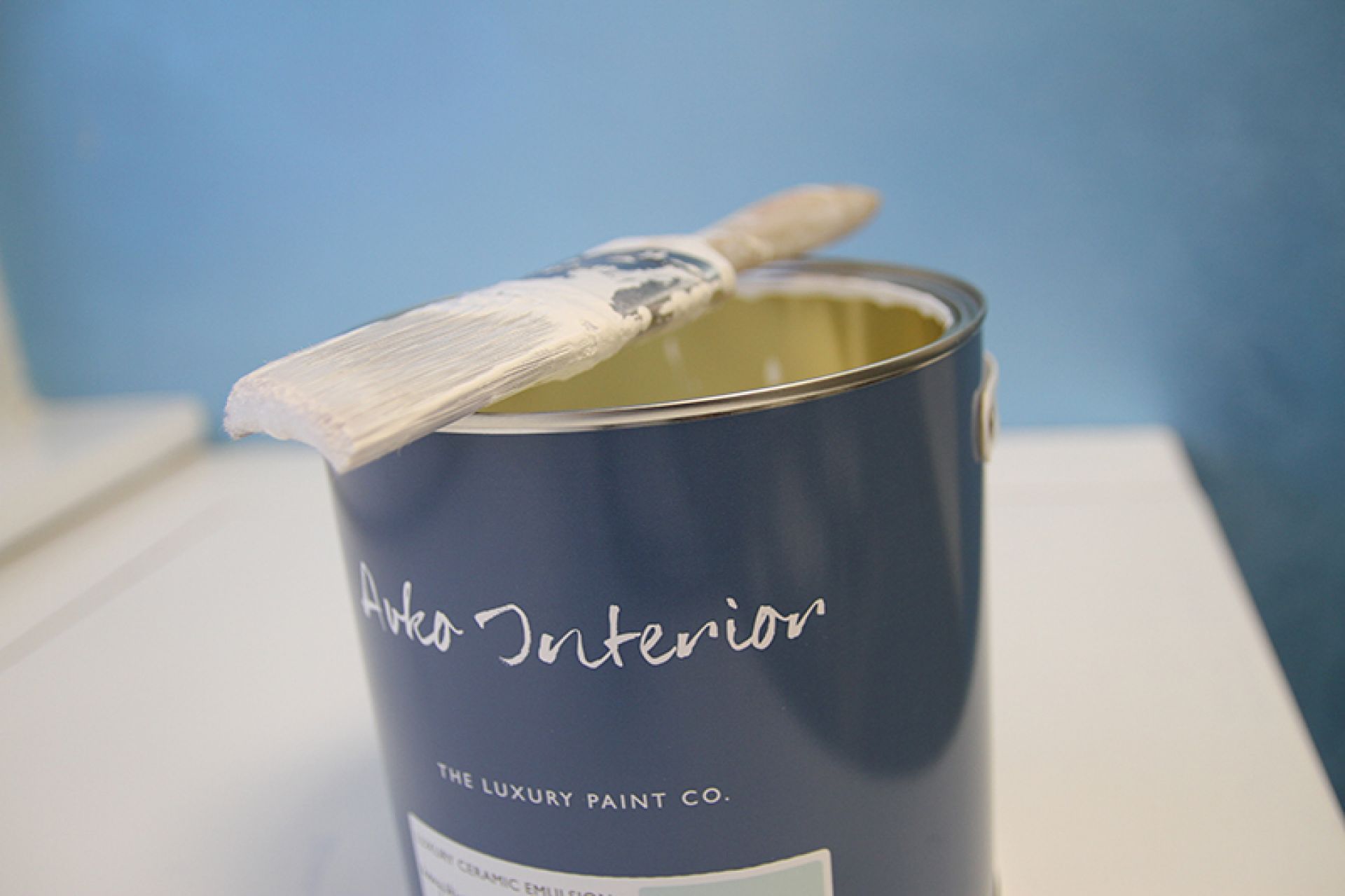 Paint Foaming or Cratering
The creation of small bubbles is normal whilst painting however, higher quality paints work so that these bubbles break whilst the paint is still wet. In lower quality paints this can result in foaming and the creation of craters. This is likely caused by:
using paint of a lower quality or paint that is old (usually paint can keep for around 12 months)
excessively brushing or rolling the paint
using glossy paint over a previously painted surface before priming
To avoid foaming and cratering, ensure you avoid excessive brushing/rolling, sand and prime the surface before applying the topcoat and avoid shaking the paint in the can.
Paint Wrinkling
Paint wrinkling is the development of crinkles on the paint surface, which looks similar to the wrinkling of skin. This is likely caused by:
high levels of humidity or hot weather – this means that paint will dry faster on top than on the bottom layers
if the surface isn't properly primed before applying the first coat of paint
if the paint is applied too thick
Similarly to paint cratering, to fix the problem, firstly remove the wrinkling by either scraping or sanding. Proceed to apply the primer if it's needed and then apply the first coat of luxury interior paint ensuring that the primer has dried completely before doing so.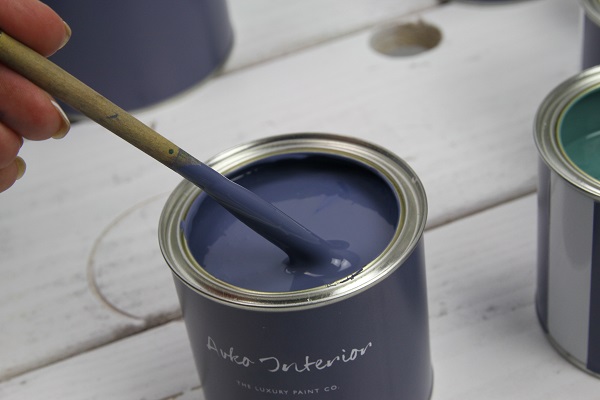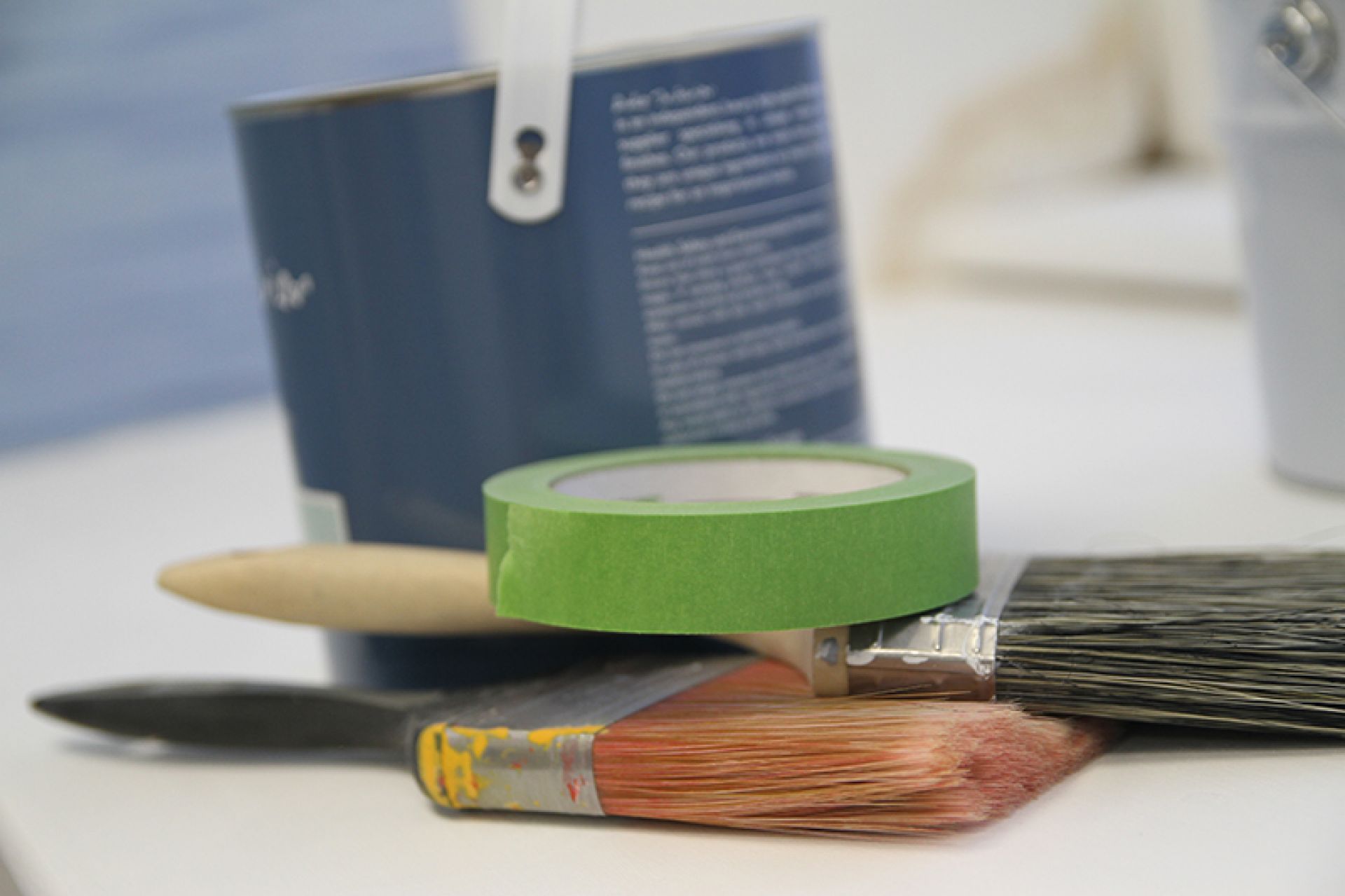 Paint Roller Marks
When using a roller to apply the paint, this can occasionally result in an unwanted pattern being left in the paint. This is likely caused by:
poor quality rollers or interior paints used
incorrect roller cover used
incorrect rolling technique used, please refer to our decorating advice on using rollers in the section above
To avoid any unwanted marks caused by the roller, make sure you follow the guidance steps provided on this page including how to use and maintain your rollers and brushes. Higher quality paints also tend to be thicker, this means less of the paint will be required to cover the same amount of space.
Dull Gloss
Occasionally when painting, the gloss can spread unevenly leaving visible marks on your wall. This is likely caused by:
unevenly spreading the paint during application
the surface being primed incorrectly
To avoid this, walls should be cleaned, primed, sealed and dried before applying the first top coat. However, if you do happen to experience this issue, it can be easily fixed by applying an additional coat of paint to a dry surface.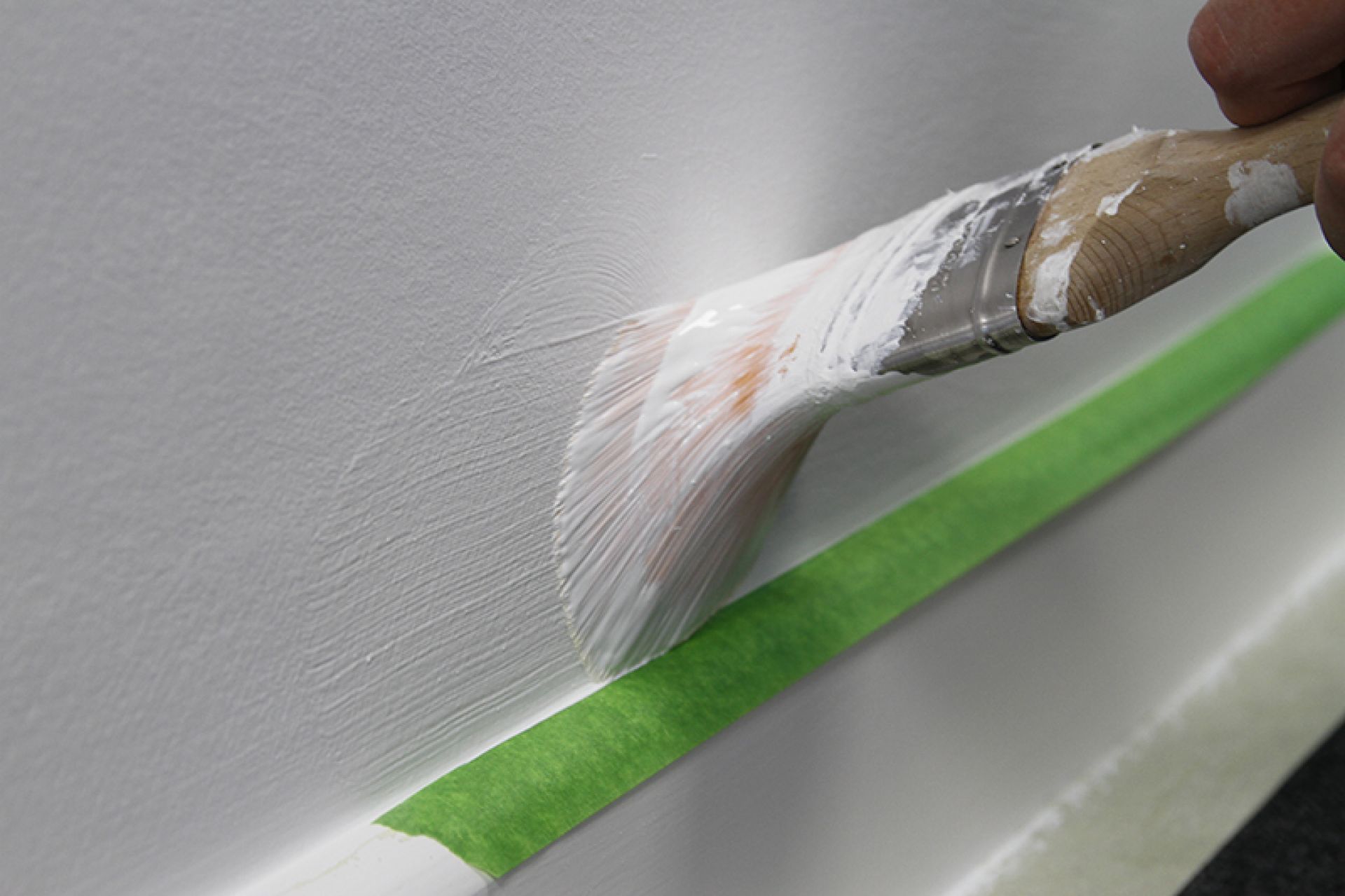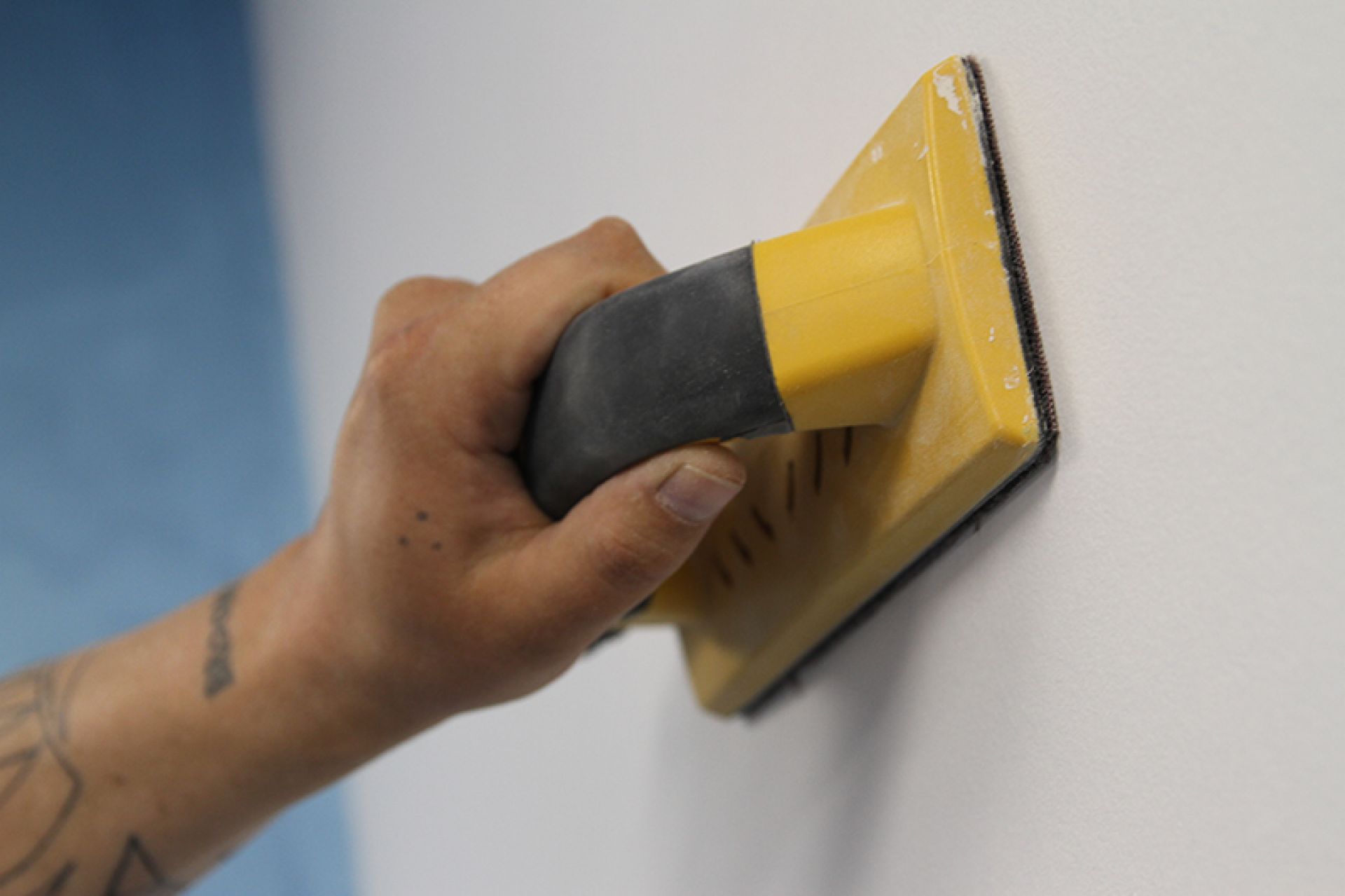 Runs and Drips
If too much paint is applied during the application process, this can result in the paint running and leaving unpleasant drip marks.
These can be easily avoided by following our guidance points on how to use our products when painting with a brush or a roller. If you do find that your paint starts to run, scrape the paint using a scraper, sand the area till smooth and reapply the paint ensuring that you use a smaller amount of the product.
Yellowing
It is common for painted walls, especially if they're of a lighter shade to start to yellow with age. This is likely caused by:
heat from stoves and radiators
a lack of light entering the interior space
Water-based paints aren't normally affected in this way and therefore do not tend to yellow.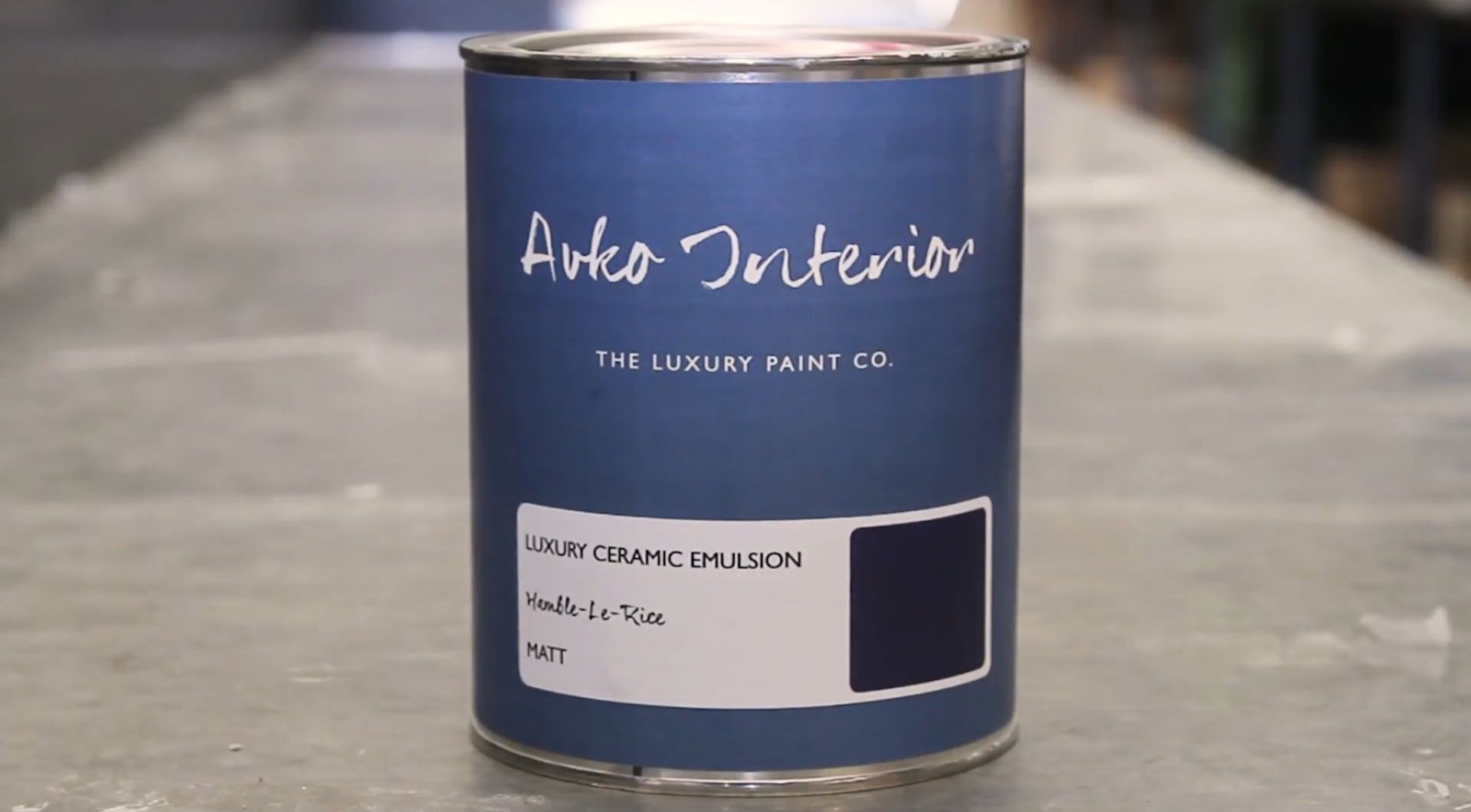 Maybe a video will help?
Check out our video tutorials on our Help & Advice page or contact us with any queries. Our sales team members will be able to assist with any technical queries.